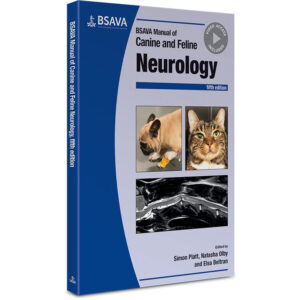 BSAVA Manual of Canine and Feline Neurology, 5th edition
Edited by Simon Platt, Natasha Olby, Elsa Beltran
This new edition will represent an overhaul of the manual to take into account the advances in veterinary neurology over the past decade. The aim is to improve the accessibility of the information for general practitioners and students through improved tables of diseases, algorithms and a focus on clinical reasoning, while maintaining the quality and content used by neurology residents in particular.
Price: £95.00
BSAVA Members: £61.75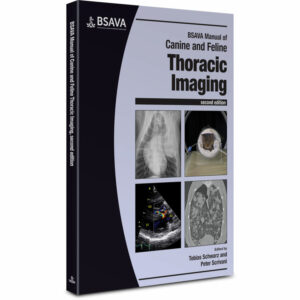 BSAVA Manual of Canine and Feline Thoracic Imaging, 2nd edition
Edited by Tobias Schwarz, Peter Scrivani
This new edition provides a comprehensive textbook on diagnostic imaging of the canine and feline thorax. The second edition adds new scientific knowledge, mainly gained in CT and MRI including knowledge that can be applied to radiographic interpretation, still the most widely used imaging modality for this body system.
Price: £95.00
BSAVA Members: £61.75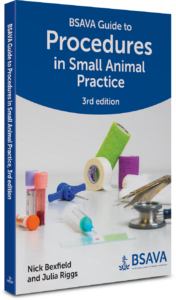 BSAVA Guide to Procedures in Small Animal Practice
Edited by Nick Bexfield and Julia Riggs
This new edition provides practical, step-by-step guidance on how to perform the diagnostic and therapeutic procedures commonly carried out in small animal veterinary practice. Alongside revising and updating the content, the editors have also added a suite of 20+ videos providing a practical demonstration of some of the examinations and procedures detailed in the book. These specially commissioned videos will be hosted in the BSAVA Library.
Price: £70.00
BASVA Members: £45.50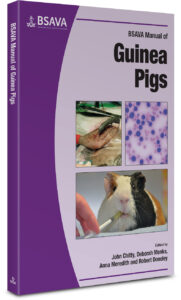 BSAVA Manual of Guinea Pigs
Edited by John Chitty, Deborah Monks, Anna Meredith and Robert Doneley
This brand new title to the BSAVA Manual series has arisen due to the significant interest in keeping guinea pigs as pets and the increased veterinary knowledge surrounding their management and treatment of diseases. Covering topics such as husbandry, diet, diagnostic imaging and hospitalization, as well conditions affecting particular body systems, this manual provides an in-depth resource on guinea pigs for both general practitioners and exotic pet specialists.
Price: £90.00
BASVA Members: £58.50