Show your support for us by purchasing items from our range of sympathy cards and veterinary products for use in your practice, including heated pads, first aid kits and recovery blankets.
Veterinary customers
If you are a BSAVA member or have already registered with the BSAVA website, you will need your login details handy in order to purchase items from the shop. If you are new to the BSAVA shop, you will need to create an account first before purchasing your products.
Non-veterinary customers
To purchase a product you will be required to complete a web user registration form.
---
BSAVA PetSavers client information leaflets
As part of our commitment to promote excellence in small animal practice, the BSAVA has developed materials for members of the public and professionals to download and print out in aid of BSAVA PetSavers.
A range of downloadable canine-focused information leaflets have been created to offer clients extra advice after they leave the consultation room.
They can be downloaded here:
---
BSAVA PetSavers pet guides
We also have six printable guides to help with caring for new puppies, kittens, guinea pigs and rabbits, plus advice on caring for elderly pets or coping with the loss of a pet. They can be downloaded from this link.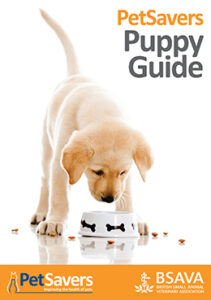 A small number of hard copies are also available here in exchange for a donation to BSAVA PetSavers.