Thanks for your interest in fundraising for us! Your support enables us to fund more vital research in veterinary medicine, helping pets have longer, healthier and happier lives.
There are many ways to raise money, so whether you feel like being active, courageous or sociable, your support can make a huge difference.
 Download our Fundraising Pack for tips and tricks to support you!
We have a range of free downloadable resources to make it easier for you to fundraise for us, from sponsorship forms to editable posters promoting raffles, bake sales and more. Check out our fundraising downloads here.
Don't forget to tag us on social media when taking part in your fundraising activity, we're on Twitter, Facebook and LinkedIn.
Here are some fundraising ideas to get you started:
Be active – get moving and improve your physical and mental health along the way!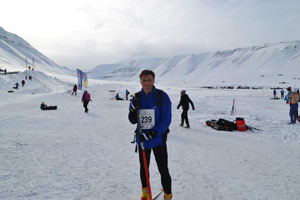 Organise an individual event like a sponsored swim or cycle, and set yourself a personal fitness challenge as well as a fundraising target.
Join a national event like a marathon or the Three Peaks Challenge and nominate BSAVA PetSavers as your chosen charity.
Get a team together and create a sports tournament such as five-a-side football – making it competitive can make it even more fun and you can encourage other local families, businesses, school mates or colleagues to get involved.
Why not go abroad and set yourself a challenge, just like Jackie Harrop who cycled across Costa Rica or Wolfgang Dohne who took part in the world's most northern cross-country ski race in Svalgard, an island off the north coast of Scandinavia.
Be brave – take on a challenge and reap the rewards!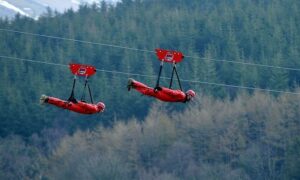 Why not do something daring like a skydive, bungee jump or zip wire challenge, just like Northwest Surgeons vet practice. The challenge will benefit you as well as PetSavers and if you are doing it as a group, it is a great opportunity for team building.
Encourage your child, niece, nephew or grandchild to conquer their fears! If you know someone who is learning to swim, work with them to set a challenge and a timescale and ask people to sponsor them. This will help them gain a skill and support PetSavers at the same time.
Be sociable – fundraise with friends, colleagues or your local community and have fun!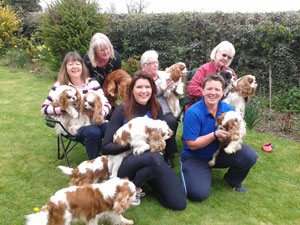 Organise a charity dog walk or puppy socialisation play dates with your clients and charge a fee.
Host a raffle at a regional event or within your practice.
Raise money within your practice by holding a cake sale or having an open day with games.
Organise sweepstakes for events such as Wimbledon or Strictly Come Dancing.
Arrange a picnic in the park for clients and their four-legged friends and charge an entry fee.
Create a pub quiz-style event for clients or local businesses and charge a fee.
Get inspiration from others who have fundraised for us in the past!
We are registered with the Fundraising Regulator and are committed to complying with its Fundraising Promise. So you can be confident that our fundraising is legal, open, honest and respectful. If you have a complaint related to fundraising, please see our Complaints Procedure.