The BSAVA awards recognise outstanding contributions in the field of small animal veterinary practice. They give the veterinary profession's unsung heroes much deserved recognition during the award ceremony at BSAVA Congress.
2021 – 2022 Award Winners
Congratulations to all of the recent award winners! The 2021 and 2022 winners received their prizes at BSAVA Congress, which took place in March at  its new venue at Manchester Central.
BSAVA Honorary Secretary, Krista Arnold, extended her congratulations to all those receiving an accolade and added: "All the nominations were exceptional, making judging particularly difficult this year."
The Amoroso Award 
Sponsored by Hill's Pet Nutrition
Winner: Martin Hawes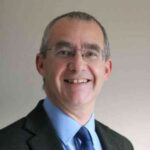 This award was instituted in memory of the late Professor EC Amoroso of the Royal Veterinary College and is presented for outstanding contributions to small animal studies by a non-clinical member of university staff. The 2022 Amoroso Award goes to inspirational teacher Martin Hawes, University of Surrey, who has devised a novel method of teaching consulting skills, utilizing 360-degree cameras and videoing real consults.
"I should like to thank BSAVA and Hill's Pet Nutrition for this award. The pandemic threw up many challenges, and 360-degree video of veterinary consultations to support teaching and learning was appreciated by students unable to visit practices for EMS. This would not have been possible without the support of Dr Julian Hoad and clients at Crossways Veterinary Group, West Sussex, to whom I am very grateful." – Martin Hawes
The Melton Award 
Sponsored by Royal Canin
Winner: Charlotte Howes (2021) | Marzia Stabile (2022)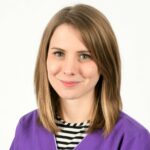 The Melton Award is presented to the first named author of the best original research article on small animal surgery published in the Journal of Small Animal Practice in the past year.
The 2021 winner is Charlotte Howes. Charlotte and colleagues retrospectively reviewed the medical records of 111 cases of dogs with spontaneous pneumothorax managed surgically between 2000 and 2017 from 11 veterinary referral hospitals around the world (https://onlinelibrary.wiley.com/doi/10.1111/jsap.13146).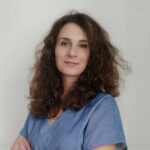 The 2022 recipient is Marzia Stabile with the winning paper entitled 'Comparison of CPAP and oxygen therapy for treatment of postoperative hypoxaemia in dogs' (https://onlinelibrary.wiley.com/doi/10.1111/jsap.13295).
"I am extremely honoured to be the winner of the Melton Award and I am hopeful that our research will help to improve clinical practice. Receiving this award is a great privilege for me and my colleagues who worked on the study. It is without a doubt a highlight of my professional career." – Marzia Stabile
The Simon Award
Sponsored by Veterinary Instrumentation
Winner: Sarah Girling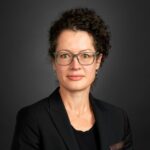 Sarah Girling picked up the 2022 Simon award for outstanding contributions in the field of veterinary surgery. Sarah is committed to clinical excellence in the field of orthopaedics and is an integral member of the successful hip replacement programme at Fitzpatrick Referrals. She has an unrivalled work ethic and inspires those around her to achieve the same.
"Behind every great veterinary surgeon is a great team; I am delighted and humbled to receive the Simon Award in recognition of the contribution to pet health and well-being that not only I make, but that of my hardworking team and all dedicated veterinary healthcare professionals elsewhere." – Sarah Girling
The Woodrow Award
Winner: Lowrie Davies (2021) | Kit Sturgess (2022)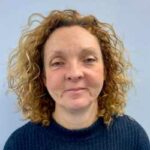 This award is presented for contributions to the advancement of small animal medicine by a qualified veterinarian. The award is in memory of C.E. Woodrow, a founder member of the Association and its first President. Through her tireless efforts to educate our profession about what can be achieved through appropriate rehabilitation treatment of our patients, alongside her own continuous study and teaching whilst working in clinic, to practically applying this skillset and mentoring others in the profession, Lowrie Davies is the 2021 winner of the Woodrow Award. She is passionate about her work, and this is infectious, both in her own team and with those that attend her clinic or her CPD events.
"I was extremely honoured to receive this award. When I started out in the field of rehabilitation and sports medicine nearly 20 years ago it was not a field that many in the world of veterinary medicine had heard of or, if they had, valued. Through the efforts of the team at the SMART Clinic, the British Veterinary Rehabilitation and Sports Medicine Association and all those individuals passionate about the discipline, we have come a very long way in a very short period of time. Having the recognition from BSAVA through the Woodrow Award for the work that we do is incredibly important not only to myself but also for all of us at the SMART Clinic who go above and beyond every day". – Lowrie Davies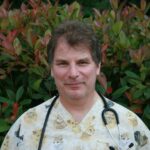 Being presented with the 2022 Woodrow Award, Kit Sturgess has been recognized for his dedication and commitment to lecturing on internal medicine and cardiology to veterinary surgeons in the UK and internationally. He volunteers his time to bring veterinary knowledge and scientific evidence-based veterinary medicine to the profession and has done so for many years.
"I am delighted to receive the BSAVA Woodrow award and to be recognized for my contribution to small animal medicine. I feel very privileged to have been able to spend my career doing something I love and to work with such an amazing variety of different teams both in and out of clinics. The passion and drive of the whole veterinary profession and organizations like BSAVA make such a difference to the lives of the fur people we care for, continually advancing our knowledge and understanding of the conditions that affect them exemplified in the massive increase in life expectancy over the past 40 years." – Kit Sturgess
The J.A. Wight Memorial Award 
Sponsored by Blue Cross
Winner: Daniella Dos Santos
This award is presented annually by the Blue Cross to a veterinary surgeon who has made an outstanding contribution to the welfare of companion animals and the winner for 2022 is Daniella Dos Santos. Daniella's ambition is to ensure animal welfare is always put first. Behind the scenes, after long days at the practice, Daniella puts her heart and soul into working with the BVA, making public appearances to be the voice for animals, to educate and to support veterinary practice, and flying the animal welfare flag!
Sponsored by Royal Canin
Winner: Oliver Garden (2021) | Rosanne Jepson (2022)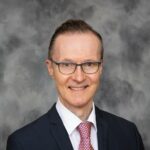 The Blaine Award recognizes outstanding contributions to the advancement of small animal veterinary medicine or surgery and is open to veterinarians and non-veterinarians. Presentations were made to the 2021 winner, Oliver Garden, Professor of Comparative Medicine and Dean of the School of Veterinary Medicine at Louisiana State University, and the 2022 winner, Rosanne Jepson, an Associate Professor in Small Animal Internal Medicine and recognized RCVS, ACVIM and ECVIM Specialist in Small Animal Internal Medicine. Oliver's research focuses on lymphoid and myeloid regulatory cells in both the healthy animal and in the context of autoimmune disease and cancer. He is one of the few veterinary clinicians to truly combine the laboratory with the clinic.
Presentation of the Blaine Award to Rosanne recognizes her significant contribution to the development of small animal nephrology in the UK. Particular areas of interest for Rosanne include nephrology, urology and hypertension.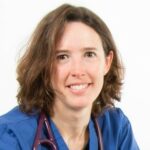 "I am honoured and humbled in equal measure to receive the prestigious BSAVA Blaine Award, which I would like to dedicate to the talented and committed scientists who have contributed to the success of my research over the years. Many of these colleagues were trainees who are now well-respected clinicians and clinician scientists in their own right. The joy I derive from helping others advance in their careers is inestimable and is truly my greatest contribution to our wonderful profession these days." – Oliver Garden
"I am delighted and deeply honoured to be the recipient of this year's Blaine Award. I thank BSAVA and Royal Canin for their generosity and continued support for the advancement of small animal veterinary science. I would also like to thank my team at the RVC and internationally without whom it would not have been possible to make the advancements in nephrology and urology."  – Rosanne Jepson
The Bruce Vivash Jones Veterinary Nursing Award
Winner: Helen Ballantyne (2021) | Julie Dugmore (2022)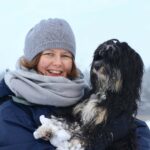 This award is presented by the BSAVA as the primary recognition for outstanding contributions to the advancement of small animal veterinary nursing. The 2021 winner is Helen Ballantyne, a true inspiration as one of the very few dual-qualified human/vet nurses. Her contributions to the vet nursing field are immense, especially in terms of her many textbooks and publications.
"I was thrilled to find out about the award, for it to be a peer-nominated award makes it extra special. Despite the fact that my main role is now in the NHS, I loved and still love veterinary nursing and know how critical it is to the health and well-being of animals and their owners. I am deeply gratified that I am able, in some small way, to offer some insight between the two nursing professions and allow shared learning, facilitating a One Health approach. This award means so much as recognition that there is value in such an approach!" – Helen Ballantyne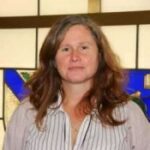 The Bruce Vivash Jones Veterinary Nursing Award for 2022 goes to Julie Dugmore, Director of Veterinary Nursing at the RCVS. Julie has been dedicated to progressing veterinary nurse education in the UK and overseas.
"I would like to thank BSAVA for this special award. I am delighted and honoured to have been recognized by my peers and, along with my wonderful team, I will continue to do all I can to progress our profession." – Julie Dugmore
The Bourgelat Award
Winner:  Laurent Garosi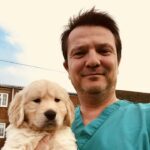 This award is presented by the BSAVA in recognition of truly outstanding international contributions to the field of small animal practice and the 2022 winner is Laurent Garosi, Clinical Director of Vet Oracle Teleradiology. Laurent delivered this year's Bourgelat Lecture at Congress discussing the differentiating characteristics of paroxysmal dyskinesia and epileptic seizures, implementing appropriate diagnostic work-up in a cat or a dog with paroxysmal dyskinesia and understanding principles and current knowledge of treatment of paroxysmal dyskinesia.
"It gives me immense pride to learn that I am the recipient of the Bourgelat Award for 2022. This was even more so, knowing that the prize was named after a fellow French veterinary surgeon, who founded the first veterinary school in the world, in Lyon. My career has been built with influences gained from surrounding myself with hugely inspirational and talented people, who shared their knowledge and accepted me for who I was. It was important for me, when I reached a certain level in my career, to give back and inspire others in the same way." – Laurent Garosi
The PetSavers Veterinary Achievement Award
Sponsored by Hill's Pet Nutrition. Winner:  Vicky Ironside (2021) | Ross Bond (2022)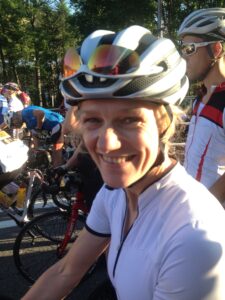 The recipient of the 2021 Petsavers Veterinary Achievement Award is Vicky Ironside and the 2022 winner is Professor Ross Bond. This award is presented to the first author of the most valuable peer-reviewed research paper published following a BSAVA PetSavers grant, in the previous 12 months. The BSAVA PetSavers Management Committee votes on this and determines the most valuable research with respect to veterinary practice.
Vicky's paper was chosen because it was thought to be a great study about a very common disease in cats that finds interesting and likely clinically relevant data. Of particular relevance to first-opinion practice is the fact that fairly non-invasive assessments for patients were chosen alongside parameters that first-opinion clinicians can use to monitor preclinical hypertrophic cardiomyopathy cases.
Ross's paper was given the 2022 award as it was thought to be a well-structured study that used robust methodology and the results were clearly demonstrated. The findings suggest a relatively simple change to current sample processing that will fundamentally improve the pathological assessment of skin samples from dogs with alopecia.
"I greatly appreciate recognition of the hard work involved in the study and the paper for my co-authors as well as myself. We aimed to uncover useful information from the study and the award endorses our feeling that we succeeded. I hope that winning the award means that the paper is likely to be more widely read and it will inspire further research into this prevalent and frustrating disease." – Vicky Ironside
"I am very pleased to receive this award and would like to take this opportunity to acknowledge the contribution of the co-authors on the study: Anke Hendricks, Janet Paterson-Kane, Kim Stevens and Harriet Brooks-Brownlie. My own association with BSAVA Petsavers stretches back to 1992 when their predecessor (Clinical Studies Trust Fund) kindly funded my PhD, and I have been most fortunate to have received a number of grants from them since. Petsavers funding fills an important niche, given their interest in work of direct relevance to veterinary practice. This study was a total blast to perform, and it is most rewarding that BSAVA Petsavers found it to be of value." – Ross Bond